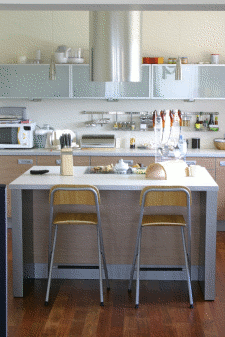 A luxury loft is not complete without a modern kitchen that offers conveniences like a silent dishwasher, a chef's refrigerator, and a stove to make you feel like you've just come from Soho's local French Culinary Institute, a world-class training center for chefs.
Whether you plan on staying in your loft for 3-5 years, or the rest of your life, Investing in high-quality kitchen appliances offers a number of advantages.
First, there is the "quiet factor." If you work hard, you want to relax in the quiet comfort of your own loft. European dishwashers from Miele, Bosch, Asko, or Fisher-Paykel's DishDrawerTM can offer advantages over most U.S.-made dishwashers: they are designed and engineered to operate at near silence.
A high-end dishwasher can be so quiet that you probably won't even know that it's on. Given that sound can generally travel more easily, and cover a greater amoung of square footage in a loft, the importance of getting quiet high-end dishwashers cannot be underestimated. Your family and neighbors will thank you too. And you'll be able able to enjoy piece and quiet in your loft living area.
Secondly, there is the "luxe factor." One secret (or joke!) of many New York City real estate brokers is that you can increase the asking price of your Soho loft just by installing a Sub-Zero refrigerator. The $5,000 that it may set you back is often more than compensated by the extra $30,000 - $50,000 that sellers can charge for this minimal, albeit stylish upgrade.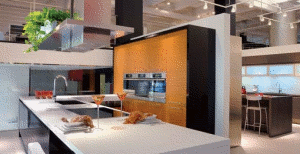 Third, placing a high-quality fridge in your modern loft can highlight the clean lines of your apartment. Sub-Zero's built-in refrigeration 600 Series units can be up to 7 ft. (84 inches) tall and 4 ft. (48 inches) wide.
Another option is to install two refrigerators side-by-side with hinges on the outside and handles in the center. Fisher-Paykel's stainless steel refrigerators are ideal for this arrangement. Since each fridge is 27 inches wide, two units will give you the appearance of a 'single' refrigerator that is 54 inches wide.
When your loft has decent square footage, your kitchen will accommodate a stunning refridgerator to showcase your living space.